+79 Frases em inglês para Bio do Instagram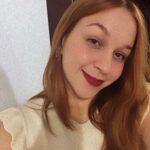 Lisandra Suellen
|
25/04/2022
|
7 min de leitura
|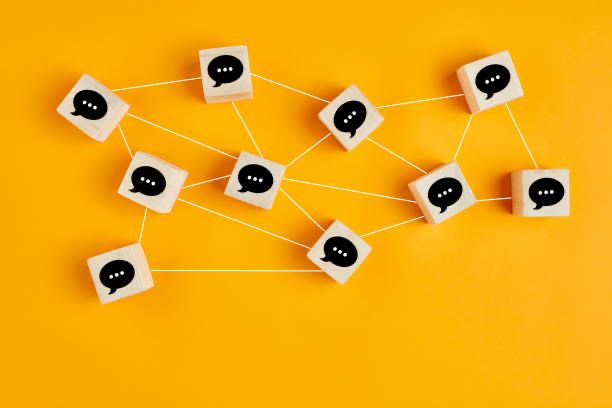 7 min de leitura
Se você empreendedor está à procura de frases em inglês para bio do Instagram, saiba que está no post certo! Nós reunimos nesse conteúdo algumas dicas e informações sobre o assunto para você poder aprender um pouco mais e fazer sucesso.

Sabemos que quando se trata sobre frases em inglês para bio do Instagram, sempre acaba gerando algumas dúvidas e curiosidades sobre o assunto, então trouxemos um conteúdo recheado de novidades e dicas para você empreendedor ter sucesso garantido.

Mas antes de continuarmos falando sobre frases em inglês para bio do Instagram, é necessário informar que esse conteúdo é para você empreendedor se inspirar, sanar a suas dúvidas e também trazer um pouco mais de conhecimento e ajudar em seu dia a dia.

Assim você empreendedor poderá aprender um pouco mais sobre frases em inglês para bio do Instagram, com as nossas dicas fará sucesso absoluto em seu empreendimento administrando melhor, então acompanhe o nosso conteúdo e desejamos uma ótima leitura!
Como criar frases em inglês para bio do Instagram?
Como você já deve saber, a biografia do Instagram é o primeiro ponto que as pessoas notam quando visitam o seu perfil, então sendo assim, as frases em inglês para colocar na bio do Instagram são uma boa pedida para chamar a atenção do seu público!

Você tem apenas alguns segundos para deixar uma ótima impressão e mostrar que vale a pena se tornar um seguidor, então como convencer os visitantes a se tornarem seguidores nos primeiros segundos, após ver sua biografia? Recomendamos que use e abuse das frases para divulgação.

Nesse sentido, vamos indicar algumas das melhores frases em inglês para bio do WhatsApp, assim aproveite e encontre as melhores frases e as que mais combinam com a sua personalidade.
79 Frases em inglês para bio
Muitas pessoas querem ter uma bio de impacto no Instagram, já mostrando à todas as pessoas que visitam o seu perfil quem é o dono daquela página, então nada melhor para dar um bom resumo de quem você seja do que algumas frases em inglês para colocar na bio, assim você saberá sobre branding nanming como usar, então acompanhe a nossa lista para sugestões!
1) Making every day magical;
2) Loving fiercely. Stopping along the way to take photos;
3) Captivated from life, showing it here;
4) Trying to become the best. That is why first I am being the worst;
5) Creating a life I love;
6) Girl with a strong desire to travel the world and explore new places;
7) Trying to remember who I was before the world tells me who to be;
8) We have tomorrows for a reason;
9) Serving you a feast of vibrant grids;
10) Just making sure to love life;
11) When it rains look for rainbows when it's dark I look for stars;
12) I don't want to forget something that once made us smile;
13) I survived because the fire inside me burned brighter than the fire around me;
14) You are kind, you are smart, you are important;
15) Die having memories don't die with just dreams;
16) Take care of your body, it's the only place you have to live;
17) Stay humble. Be kind. Work hard;
18) Throwing kindness around like confetti;
19) Don't ever be afraid to shine;
20) Creating my own sunshine.
Frases em inglês para bio do WhatsApp
Nós sabemos o quanto é legal postar e compartilhar frases que fazem parte da nossa vida, nos inspiram, nos enchem de orgulho e até de amor, não é mesmo? Então por isso as frases em inglês para colocar na bio do WhatsApp fazem o maior sucesso, por isso use e abuse de frases de propagandas criativas, continue acompanhando a nossa lista de sugestões!
21) Going where I feel most alive;
22) Being the first rate version of myself is better than being a second rate version of somebody else;
23) Your life does not get better by chance. It gets better by a change;
24) Life is not a problem to be solved but a reality to be experienced;
25) Be anything but predictable;
26) Just make sure to love your life;
27) Your life becomes a masterpiece when you learn to master peace;
28) It won't always be easy, but always try to do what's right;
29) She turned her can'ts into cans and her dreams into plans;
30) Life is what happens to you while you scroll through Instagram;
31) It's my time to step into the spotlight, I've earned it;
32) I practice what I post;
33) A warrior in a world of worriers;
34) Being myself – Everyone else is taken;
35) These are the days we live for;
36) Friends who slay together stay together;
37) Time is precious, waste it wisely;
38) I would rather die of passion than of boredom;
39) When dreams become reality;
40) Perseverance pays… a lot!
LEIA TAMBÉM:

⦁ Frase de agradecimento ao cliente;
⦁ Nomes criativos para marketing digital;
⦁ Como divulgar seu negócio.
Frases em inglês para colocar na bio do Instagram
Você é uma pessoa que adora deixar suas redes sociais atualizadas com selfies, fotos com seus amigos, viagens e momentos especiais? Então usar das frases em inglês para botar na bio do Instagram faz toda a diferença, assim saberá também criar loja virtual no Instagram, então continue acompanhando a nossa lista de sugestões!
41) If I was a writer I'd have a better Instagram bio quote;
42) The best of me is yet to come;
43) It wasn't always easy but it's worth it;
44) Gifted napper, talker, and ice cream eater;
45) Do you know what I like about people? Their dogs;
46) First I drink the coffee. Then I do things;
47) I already want to take a nap tomorrow;
48) Good times and tan lines;
49) My mission in life is not merely to survive but thrive;
50) Everything has beauty but not everyone can see;
51) Remember to always be yourself;
52) Happiness often sneaks in through a door you didn't know you left open;
53) If I cannot do great things, I can do small things in a great way;
54) The bad news is time flies. The good news is you're the pilot;
55) Sometimes you will never know the value of a moment until it becomes a memory;
56) We have nothing to fear but fear itself;
57) When nothing goes right….swipe;
58) I know I left my sanity around here somewhere;
59) In a world full of trends I want to remain a classic;
60) Do justly. Love Mercy. Walk humbly.
Frases em inglês para bio do Instagram tumblr
Atualizar seu status com algumas frases para bio do Instagram Tumblr ou que mostre como você está sentindo é a cara dessa rede social, mostre todo seu lado romântico e poético, assim para mais inspirações continue acompanhando a nossa lista de sugestões!
61) "Be strong," I whisper to my WiFi signal;
62) Chocolate never asks me any questions, chocolate understands me;
63) Recovering from donuts addiction;
64) A preview of my life. This is not the whole movie. P.S.: if you wanna get behind the scenes just head to my stories;
65) Words cannot express my love and passion for fridays;
66) The hardest thing I ever tried is being normal;
67) I'm starting to like Instagram, which is weird because I hate pictures;
68) I woke up and… posted this;
69) Sometimes I just want to give it all up and become a handsome billionaire;
70) Here to serve… The cat overlord;
71) I'm actually not funny. I'm just really mean and people think I'm joking;
72) Life is short… smile while you still have teeth;
73) I'm not sure how many problems I have because math is one of them;
74) A caffeine-dependent life-form;
75) I always prefer my puns to be intended;
76) Life is too short to wear boring undies;
77) Being a fruit loop in a bowl of cheerios;
78) We're all just molecules;
79) Stand up straight, wear a crown and always be sweet on the inside.
Conclusão: Frases em inglês para bio do Instagram
Depois de acompanharmos esse conteúdo sobre frases em inglês para bio Instagram, está na hora de você empreendedor escolher as frases que tenham mais a ver com o seu dia a dia e também com o seu conteúdo, assim poderá crescer e ganhar novos seguidores para a sua rede social, aproveite e use também essas frases para legenda de fotos.

Gostou do nosso conteúdo sobre frases em inglês para bio? Então acesse o nosso canal do Youtube para mais dicas de empreendedorismo como essa!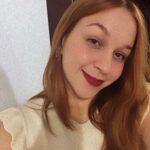 Escrito por
Lisandra Suellen
Você vai se interessar também
NÓS ENCONTRAMOS OS CONTADORES MAIS ADEQUADOS DE ACORDO COM SUA NECESSIDADE
Para trocar de contador ou abrir empresa, basta relatar sua necessidade e nós te conectamos com até 4 orçamentos gratuitamente
Encontrar um contador